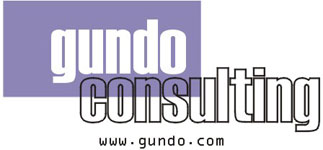 Gundo Consulting is Daniel Gunderson, a system administrator and programmer with 8 years of experience in the Unix and Linux world. Daniel specializes in Linux system administration, Perl programming, and security concerns. Recently he has made a foray into Palm Programming and created three programs to enhance your musical experience.
Gundo Consulting is available for the following services:
Perl
Apache
sendmail/Postfix
Security
Web Design
Palm Programming
If you need web design, Gundo Consulting can also take care of your needs in that field. In partership with several graphic and web designers, Gundo Consulting can custom-design a site to your specific needs. In addition, Gundo Consulting can host your site on its unique donation-based ISP at Gundo.Net. If you are in need of a flexible SOHO firewall, Gundo Consulting can also design and install a custom firewall and network to fit your needs. Basic firewalls appropriate for home use begin at $100. For more information, contact Gundo Consulting at firewalls@gundo.com.
Contact Gundo Consulting at 847-208-0520 or via email at gundo@gundo.com